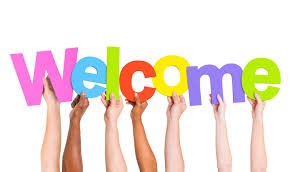 We are excited to announce that seven Elementary Schools of the Hempstead Union Free District are designated as Candidate Schools of the International Baccalaureate (IB) Primary Years Programme (PYP).

For the State of New York, particularly Long Island, this is a novel approach to teaching and learning. There are no public elementary schools that subscribe to this educational framework. Many other schools, domestic and international, use this program to standardize a level of educational excellence that produces critical thinkers, lifelong learners, problem solvers and innovators.

We are also adopting this model to inspire our students to be thinkers, innovators, and inquirers. IB PYP will unify the instructional expectation, pacing, and monitoring. We are expecting the adoption of this program to have a grand impact on the systems and structures that will support our learning community.

The District is providing Professional Development for faculty and staff to ensure that they have the skills needed to promote deeper and more rigorous instruction. The expected result is an increase in academic achievement, global awareness and compassion for others.

As parents or community members, join in to support us in our journey to become authorized IB PYP Schools. Our actions are to transform the practices and to intentionally inspire children to be world changers!