Click on the link below for helpful tips for online learning to help parents support their children during remote instruction. Haga clic en el siguiente enlace para obtener consejos útiles para el aprendizaje en línea para ayudar a los padres a apoyar a sus hijos durante la instrucción remota.

Click on the link to find arrival and dismissal procedure./ Haga clic en el enlace para encontrar el procedimiento de llegada y despido.

COVID-19 SELF SCREENING QUESTIONS FOR PARENTS TO ASK THEIR CHILD

This link will help: request a device, support for zoom & microsoft teams and other technology support. / Este enlace le ayudará: solicitar un dispositivo, soporte para equipos de zoom y microsoft y otro soporte tecnológico.

Grab n' Go Meals will be available for ALL HEMPSTEAD SCHOOL DISTRICT REGISTERED STUDENTS 9/14/2020- 9/18/2020. Click on the link for the locations.

Click on the link to read the Superintendent's update for the reopening of schools.

Uniform Policy – Wearing a uniform every day is MANDATORY, NO EXCEPTIONS/ Política Uniforme – El uso de un uniforme todos los días es MANDATORIO, SIN EXCEPCIONES

The IB Primary Years Programme (PYP) for children aged 3 - 12 nurtures and develops young students as caring, active participants in a lifelong journey of learning./ El Programa de Años Primarios (PEP) del IB para niños de 3 a 12 años nutre y desarrolla a los jóvenes estudiantes como participantes atentos y activos en un viaje de aprendizaje permanente.
The David Paterson School is a candidate school for the International Baccalaureate (IB) Primary Years Program and pursuing authorization as an IB World School.

IB World Schools share a common philosophy: a commitment to improve the teaching and learning of a diverse and inclusive community of learners by delivering challenging, high quality programs of international education that share a powerful vision. **

*Only schools authorized by the International Baccalaureate can offer any of its programs: the Primary Years Program (PYP), the Middle Years Program (MYP), the Diploma Program or the IB Career-related Certificate (BCC). Candidate status gives no guarantee the authorization will be granted.

For further information about IB and its programs, visit www.ibo.org

La escuela David Paterson es una escuela candidato para el Programa de la Escuela Primaria del Bachillerato Internacional (IB) y busca la autorización como Colegio del Mundo del IB.

Los Colegios del Mundo del IB comparten una filosofía común: el compromiso de mejorar la enseñanza y el aprendizaje de una comunidad de alumnos diversa e inclusiva al ofrecer programas de educación internacional desafiantes y de alta calidad que comparten una visión poderosa. **

* Solo los colegios autorizados por el Bachillerato Internacional pueden ofrecer cualquiera de sus programas: el Programa de la Escuela Primaria (PYP), el Programa de los Años Intermedios (MYP), el Programa del Diploma o el Certificado de Carrera IB (BCC). El estatus de candidato no garantiza que se otorgue la autorización.

Para obtener más información sobre el IB y sus programas, visite www.ibo.org

**Mission Statement from the IB

The International Baccalaureate aims to develop inquiring, knowledgeable and caring young people who help to create a better and more peaceful world through intercultural understanding and respect.

To this end the organization works with schools, governments and international organizations to develop challenging programmes of international education and rigorous assessment.

These programmes encourage students across the world to become active, compassionate and lifelong learners who understand that other people, with their differences, can also be right.
Mission Statement
The David Paterson IB PYP Candidate Elementary School is committed to building partnerships with students, staff, parents and the community to develop life-long learners. Through rigorous inquiry and empowerment, our learners will be equipped to become college and career ready and exemplify attributes and skills of a 21st century global citizen.
Announcements
Please click below for the January Parent Calendar 2021.

Por

favor,

haga

clic

a

continuación

para

el

Calendario

de

Padres

de

Enero

2021.

Parent Tips for Remote Learning/ para padres para el aprendizaje remoto

Click on the link below for helpful tips for online learning to help parents support their children during remote instruction.

Haga clic en el siguiente enlace para obtener consejos útiles para el aprendizaje en línea para ayudar a los padres a apoyar a sus hijos durante la instrucción remota.

5 Things Parents Can Do to Support Students Learning Online/ 5 cosas que los padres pueden hacer para apoyar a los estudiante

Parent Tips for Remote Learning/ para padres para el aprendizaje remoto

ZOOM IDs for David Paterson Teachers for the Week/ ZOOM IDs para David Paterson Profesores para la Semana

Please click on the link to help you find your teachers zoom ID for their class during the week.

Por

favor,

haga

clic

en

el

enlace

para

ayudarle

a

encontrar

su

ID

de

zoom

de

profesores

para

su

clase

durante

la

semana.

Click on the link above for all David Paterson email addresses.

Haga

clic

en

el

enlace

de

arriba

para

todas

las

direcciones

de

correo

electrónico

de

David

Paterson.

Please click on the link to learn how to wash hands properly.

Por

favor,

haga

clic

en

el

enlace

para

aprender

a

lavarse

las

manos

correctamente.

Please click on the link below for Global Thinkers Uniform Policy:

Por

favor,

haga

clic

en

el

siguiente

enlace

para

la

Política

Uniforme

de

Pensadores

Globales:

Global Thinkers Uniform Policy

David Paterson School has been recognized by the NYS Commissioner of Education and State Department as a school in "Good Standing" since 2019.

La

Escuela

David

Paterson

ha

sido

reconocida

por

el

Comisionado

de

Educación

y

Estado

de

NYS

como

una

escuela

en

"Good

Standing"

desde

2019.

Great job to all the students, staff and parents for their hard work and dedication!

Gran

trabajo

para

todos

los

estudiantes,

el

personal

y

los

padres

por

su

trabajo

duro

y

dedicación!

Please click on the link below to watch a message from David Paterson's Staff to our students.

https://www.youtube.com/watch?v=MkM0QR55SCQ&feature=youtu.be

Click the link below to view the amazing teamwork that's taking place at the David Paterson School!

https://www.instagram.com/p/B3No9PoHptZ/?igshid=vvlyam71hz28

Parent Teacher Conference

Will take place on Monday, February 8, 2021 at 1:00 p.m. - 4:00 p.m. and 6:00 p.m. - 8:00 p.m.

Conferencia de Padres y Maestros Tendrá lugar el lunes 8 de febrero de 2021 a la 1:00 p.m. - 4:00 p.m. y 6:00 p.m. - 8:00 p.m.

Please make an appointment with your child's teacher if you haven't do so!

Click on the link to find Teacher's ZOOM IDs.

¡Por favor haga una cita con el maestro de su hijo si no lo ha hecho! Haga clic en el enlace para encontrar los LED ZOOM del profesor.

Parent Teacher Conferences 2-8-2021
Staff Directory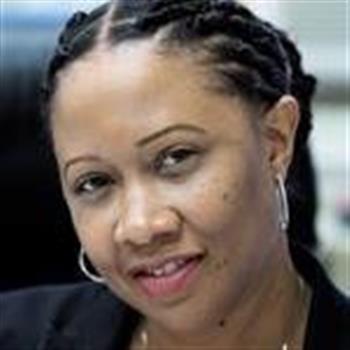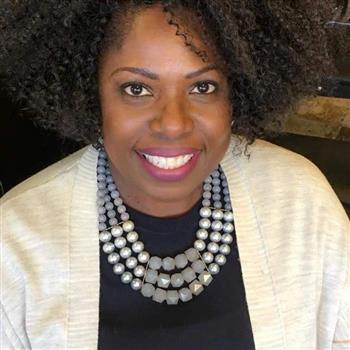 Directions to David Paterson School