Newcomer Program/Programa para los Recien Llegados
On April 26, 2018, the Hempstead Union Free School District celebrated the successful completion of a twelve week after school program for newcomer students to the United States. Our students performed and entertained our guests which were mostly parents/ guardians and other family members of the students.

We are grateful for the parents who came in all kinds of weather to pick up their children at the end of the day. We publicly thank our devoted teachers who worked tirelessly to help our newcomer students succeed. We also thank the leadership of the Hempstead Union Free School District for the unwavering support of the Newcomer's Program. It was a memorable evening. Congratulations to all of the students who completed the program. We are proud of you!

El 26 de abril de 2018, el Distrito Escolar de Hempstead celebró la finalización exitosa de un programa de doce semanas después de la escuela para los estudiantes recién llegados a los Estados Unidos. Nuestros estudiantes presentaron y entretuvieron a nuestros invitados, que en su mayoría eran padres / guardianes y otros familiares de los alumnos.

Agradecemos a los padres que vinieron en todo tipo de clima para recoger a sus hijos al final del día. Agradecemos públicamente a nuestros profesores(as) que trabajaron sin descanso para ayudar a nuestros estudiantes recién llegados a tener éxito. También agradecemos a los líderes del Distrito Escolar de Hempstead por el apoyo inquebrantable del Programa para Recién Llegados. Fue una tarde memorable. Felicidades a todos los estudiantes que completaron el programa. Estamos orgullosos de ustedes!
The Hempstead Union Free School District (HUFSD) has recently kickstarted a Newcomer Program to meet the diverse educational and socio-emotional needs of students who have recently arrived to the United States. The program runs after school Monday through Thursday from 3:15 to 5:15 PM grades 1-12 for twelve weeks. As part of the infrastructure of the program, School Counselors and Social Workers have joined with teachers to provide a network of support for these students many of which have suffered traumatic experiences in their home land or on their journey to the United States. Another important component of the Newcomer Program is the parent engagement piece. Parents are included through workshops to educate them of the importance of collaborating with teachers to help their children succeed academically and emotionally. The main goal of the program is to help newcomer students acclimate to the American educational system while also addresing their academic needs. We have created a warm welcoming environment where newcomer students feel appreciated, important, and part of a community of learners.

Welcome Newcomer students!!!
We are happy you can join us.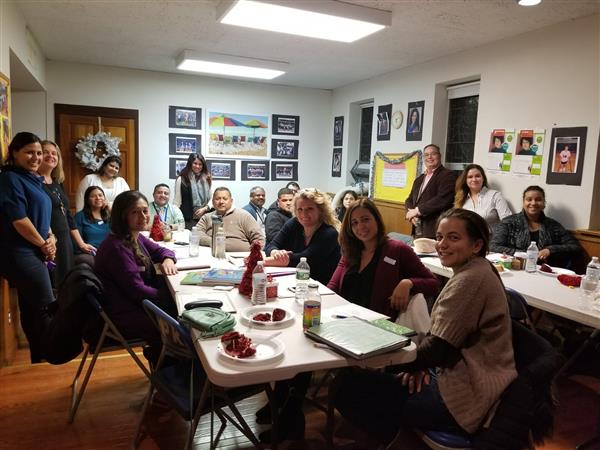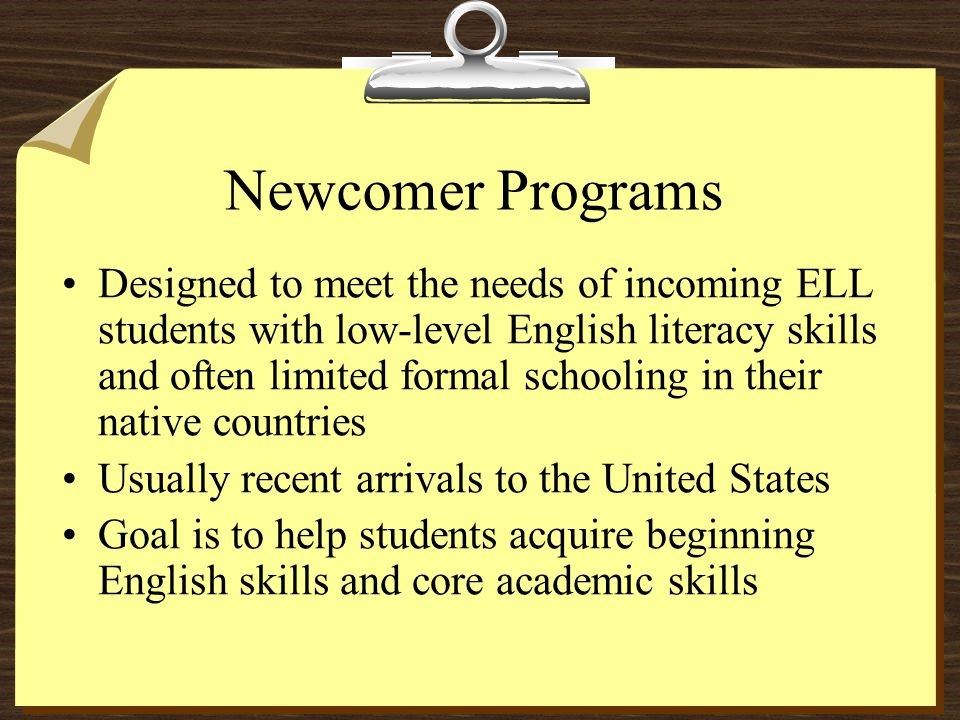 El Distrito Escolar de Hempstead recientemente inició un Programa de Recién Llegados para satisfacer las diversas necesidades educativas y socioemocionales de los estudiantes que han llegado recientemente a los Estados Unidos. El programa funciona después de la escuela de lunes a jueves de 3:15 a 5:15 PM, grados 1-12 durante doce semanas. Como parte de la infraestructura del programa, los Consejeros Escolares y Trabajadores Sociales se han unido a los maestros para proporcionar una red de apoyo para estos estudiantes, muchos de los cuales han sufrido experiencias traumáticas en su tierra natal o en su viaje a los Estados Unidos. Otro componente importante del Programa de Recién Llegados es la pieza de participación de los padres. Los padres son incluidos a través de talleres para educarlos sobre la importancia de colaborar con los maestros para ayudar a sus hijos a tener éxito académico y emocionalmente. El objetivo principal del programa es ayudar a los estudiantes recién llegados a aclimatarse al sistema educativo estadounidense y, al mismo tiempo, atender sus necesidades académicas. Hemos creado un ambiente cálido y acogedor donde los estudiantes recién llegados se sienten apreciados, importantes y parte de una comunidad de aprendices.

Bienvenidos a todos! Estamos contentos de tenerlos con nosotros.