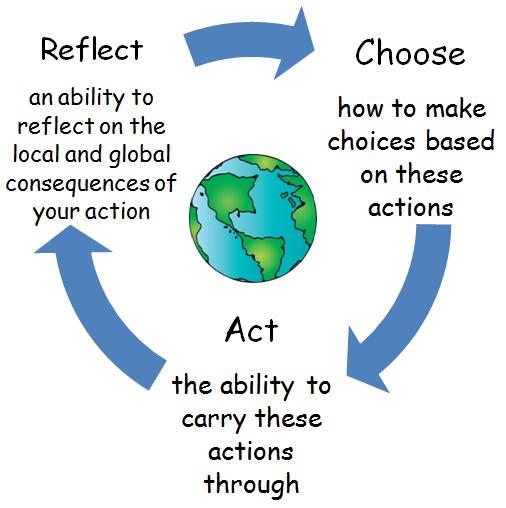 Action Student Agency Form in Spanish

The Action Cycle is an important part of a student's experience. Students are encouraged and expected to reflect on their learning, to think about a choice based on their understandings, and to take action to support their choice. The action taken by students in the PYP will vary greatly and is a voluntary demonstration of an internal motivation to make a positive change in the world. If you have noticed your child taking action as a result of his or her participation in an IB unit of inquiry please document what you have seen or heard using the Student Action Sheet. You can print one out yourself using the link below or you can ask your child's teacher for one. Feel free to attach a photo if applicable. Remember that action can be demonstrated in many ways and can include anything from a conversation about a concept to a change in behavior. Thank you for taking the time to share with us!

El Ciclo de Acción es una parte importante de la experiencia del estudiante. Se alienta a los estudiantes y se espera que reflexionen sobre su aprendizaje, que piensen en una elección basada en su comprensión y que tomen medidas para apoyar su elección. La acción tomada por los estudiantes en el PEP variará enormemente y es una demostración voluntaria de una motivación interna para hacer un cambio positivo en el mundo. Si ha notado que su hijo está tomando medidas como resultado de su participación en una unidad de investigación del IB, documente lo que ha visto o escuchado utilizando la Hoja de acción del estudiante. Puede imprimir uno usted mismo usando el siguiente enlace o puede pedirle uno al maestro de su hijo. Siéntase libre de adjuntar una foto si corresponde. Recuerde que la acción puede demostrarse de muchas maneras y puede incluir desde una conversación sobre un concepto hasta un cambio de comportamiento. ¡Gracias por tomarse el tiempo de compartir con nosotros!