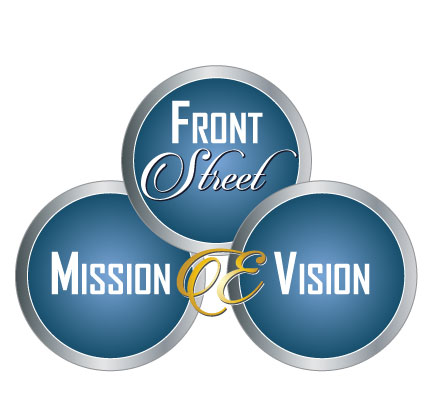 MISSION & VISION STATEMENTS
MISSION




Front Street School builds a collaborative partnership between parents, community, students and staff to ensure excellent academic achievment for all in a safe and supportive learning environment. Our goal is to develop inquiring, knowledgable and caring lifelong learners who help create a better and more peaceful world through intercultural understanding and respect.

VISION


Our vision is to create a challenging learning environment that encourages high expectations for success through the development of appropriate differentiated instruction that allows for individual differences and learning styles. Our goal is to promote the success of each student by fostering a culture of collaboration, and critical engagement in a small learning community. All learners are encouraged to be independent, responsible, collaborative and caring members of our community.