FRONT STREET ELEMENTARY SCHOOL'S NEWEST AUTHORS
PRESENTS
"Under The Sea"
Written and Illustrated by
Mrs. Gilbert and Ms. Johnson's 1st & 2nd Grade Classes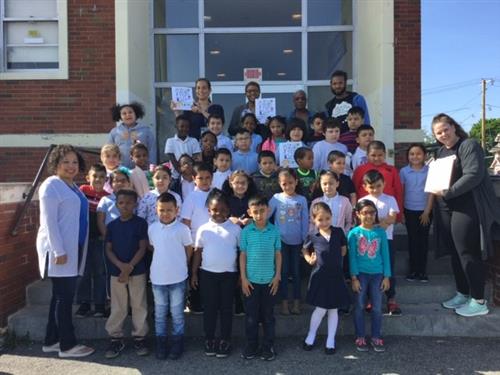 ---
GREAT THINGS ARE HAPPENING IN HEMPSTEAD!!!!
Hempstead's Rene"e Newton wins 400-meter hurdles in Nassau State Qualifier

Hempstead High School's Rene"e Newton
Rene Newton and Gabriel Jegede will represent Hempstead HS at the 2019 New York State Outdoor Track and Field Championships in Middletown NY on 6/7/19 & 6/8/19.
---
An Author Visit: Kathryn Otoshi
Front Street welcomed Kathryn Otosohi to our school. She is an award-winning and best selling author-illustrator of many picture books, including ONE, ZERO, TWO and her latest book, BEAUTIFUL HANDS. Our students prepared a beautiful mural as well as perfomed songs and plays related to bullying and other concepts in her books!
Our Student Created Mural: Mrs. Williams, Ms. Otoshi and Principal Carson: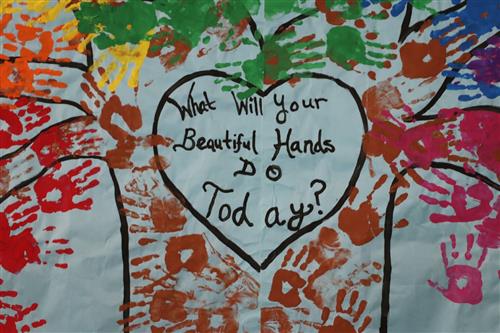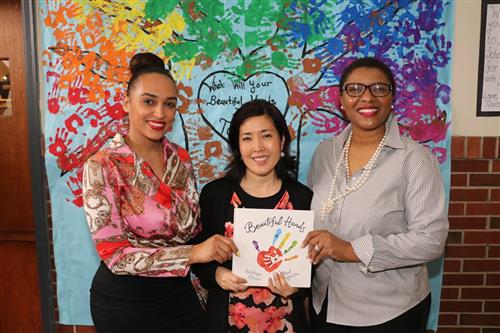 Kathryn Otoshi and some of our 2nd Graders: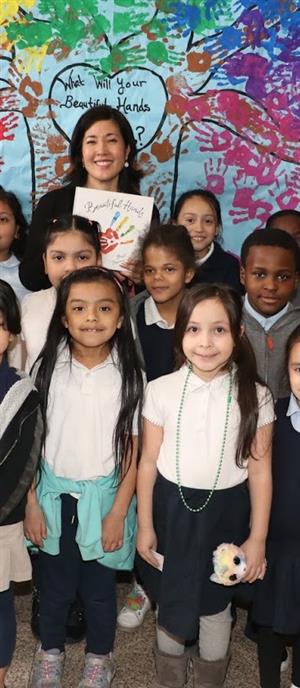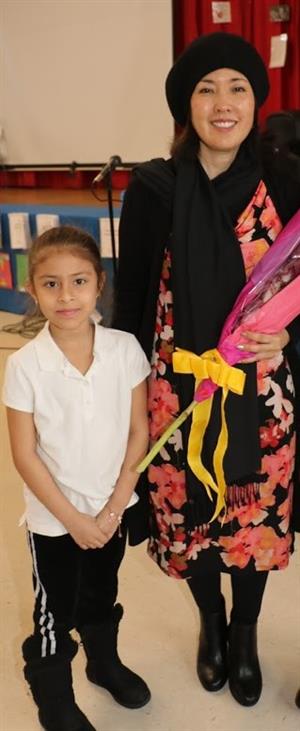 Kathryn Otoshi and our student created mural: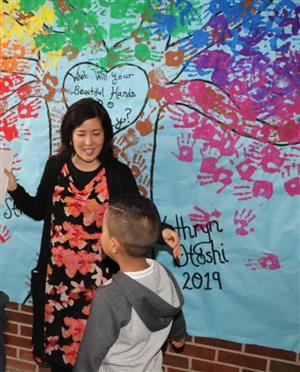 Beautiful Hands: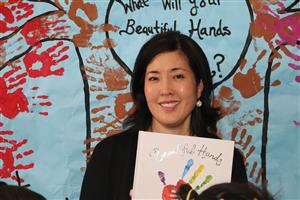 ---
Front Street School has partnered with The A.B.G.S. Book Buddies Team to build a community of readers as well as encouraging students to develop a love for learning!
"Today a reader, tomorrow a leader."- Margaret Fuller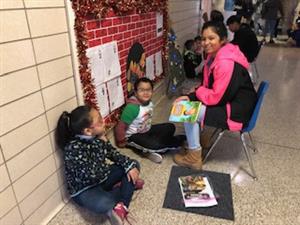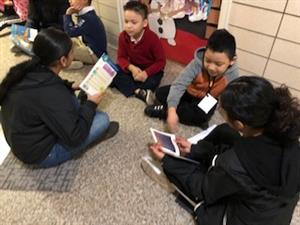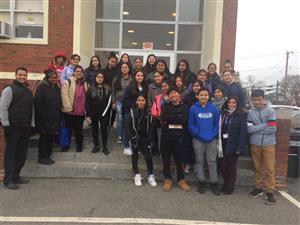 ---
On November 1, 2018 grade 5 students Zeydi Guerra and Sandra Maldonado were awarded in a ceremony at the Hempstead Village Hall for winning the Mayor's Essay Contest "If I We're Mayor of the Village Of Hempstead". Front Street School congratulates our students on their success in writing the winning essays.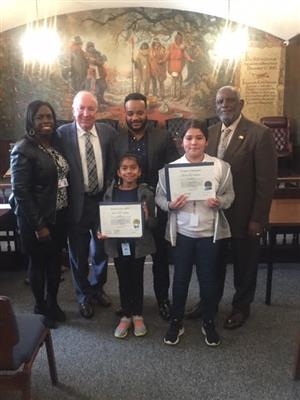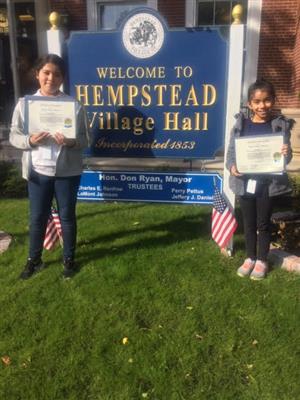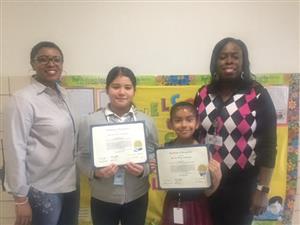 ---
Front Street School's first-ever recipients of the New York State Attorney General's Triple "C" Award, an award recognizing students with outstanding Courage, Character, and Commitment!


The winners are:
Lilianna M.-5th Grade
Pedro S.-2nd Grade
Matthew A.-5th Grade
Ashley T.-1st Grade
Dalkiel G.-2nd Grade
Welcome to Excellence!




FRONT STREET IS IN THE NEWS :)!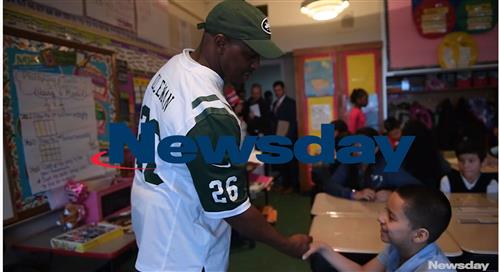 Former Jet Erik Coleman and Hempstead Town Supervisor Laura Gillen, on Friday, March 2, 2018, read a Dr. Seuss book to kids at Front Street Elementary School in Hempstead in honor of "Read Across America" day, a reading celebration that takes place annually on March 2nd, Dr. Seuss' birthday. (Credit: Newsday/Alejandra Villa)
---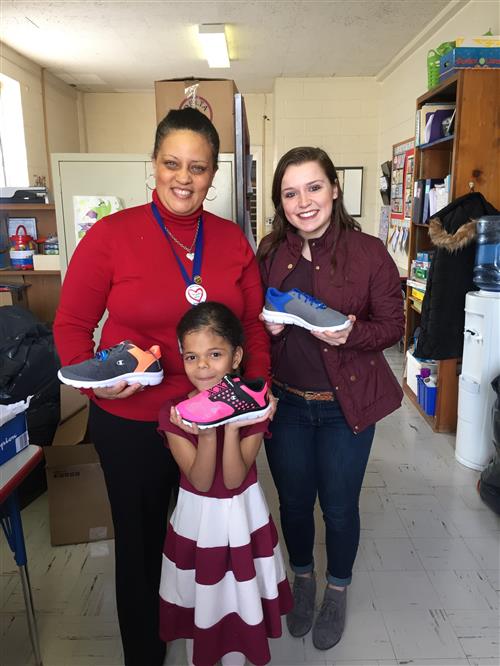 HERE'S A BIG THANK YOU TO . . .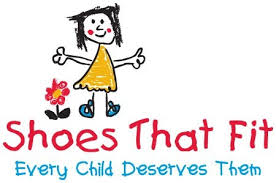 ---
We are so proud to announce Hempstead High School students Stephanie Chevez, Valedictorian, Bairon Reyes Luna, Salutatorian, will be attending this fall Harvard and Yale Universities, respectively. Congratulations to them and the entire class of 2018!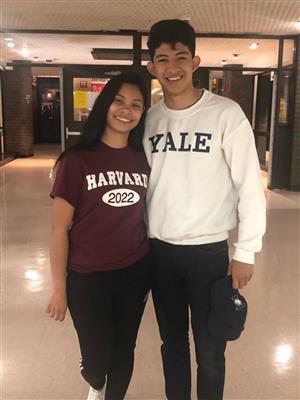 ---