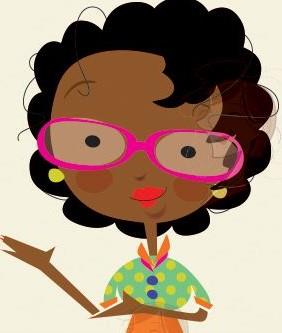 Phone: 5169025689
Email:
Degrees and Certifications:
B.A. in English & Creative Writing (Dowling College) Masters in Media & Communications Studies (New School University) Certifications: ELA 7-12, Students with Disabilities (SWD), English as A New Language (ENL)
Ms.

Robinson

This is my 11th year as a Teacher at ABGS Middle School. Prior to teaching, I worked many years at Random House, a well known book publisher and in the Hempstead Schools Funded Programs office. I love reading and writing and sports. My favorite books are The Autobiography of Malcolm X and I Know Why the Caged Bird Sings. I am also a news junkie (a person who enjoys watching the news).

When I worked at Random House, I was a founding member of a team that launched a multiculural imprint under Random House; it was called One World. I was the Publicity Director of the imprint and spent my days working with authors, booking them on TV and Radio shows and writing press releases about their books. I got to travel the country on book tours with some of my authors. Authors I worked with include the late Johnnie Cochran and Alex Haley as well as many lesser known writers.

My publishing background provided the foundation for the two books I have written. One is a biography of LeBron James, focusing on the years before he became a pro player. I have also written a coming of age novel that is still in manuscript form in a box at home.

I have also been active in the PTA and SEPTA (Special Education PTA) and the CET (Community Engagement Team).

Teaching has been thrilling these 11 years as I have enjoyed getting to know students and their families and having an impact on their lives. They have also impacted my life immeasurably.

Recently a student I had in 7th and 8th grade (who had come to the Middle School from a country in Africa) sent me a graduation picture (he graduated from HHS in August) and told me how much it meant to him that I used to stay after school to help him learn to read. Those are the momets we treasure.