President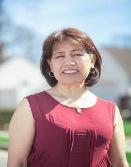 Phone: 516-434-4000
Email:
Degrees and Certifications:
Mrs.

Maribel Touré

"La Educación es la clave" – "Education is the Key" … Hector Contreras. Maribel C. Touré has held these prevailing words her entire life. She is confident in saying that the greatest gift a parent can give his child is a good education. Subsequently, she has righteously lived by this stimulating notion. Maribel was born March 3, 1962 in the northern region of Mexico. She is the youngest of five children. By the time she was 18 and graduated from High School, she moved to Mexico City, 2600 miles away from home to compete for a place in a well-recognized University, UNAM (Universidad Autonoma de Mexico). Ultimately, she graduated with a degree majoring in Biochemistry and a minor in Radiological Science.

In the course of her college career she met Mamoudou Touré, a West African exchange scholar recipient, whom she married at the age of 27 in 1989. Soon after, they embarked in a new learning journey moving to New York. Starting a new life in the United States was like hitting the reset life button; having to learn English and beginning a career from scratch was the new challenge for Maribel, but those words that her father recited to her as a child, "La educación es la clave/Education is the key," recounted yet again through her mind and into her planning. It was then that Maribel began to attend La Guardia Community College, where she became a certified EMT (Emergency Medical Technician) while she learned English and worked for an ambulance service company. All this facilitated her to get ready to sit for the Department of Health and the American Registry Radiology Technologist Board to gain her certification as an X-Ray Technologist and eventually as a certified Mammography Technologist. In the course of her studies she became confident and prepared for her current position at New York University Medical Center/Bellevue Hospital where she has been working since 2004. Maribel has not only become proficient in her radiological field, but she has become an instructor to students in the radiological field.

Maribel is the proud mother of four children: Eva Maria, Kelety Almammy, and twins Khalil and Omar. Maribel has assured that her children have a fundamental value for education, yet raising her family up in Hempstead, New York attested that it was not an easy task. She became an advocate for her children, consistently attending board meetings to fight for just causes and the education of her children. She quickly realized that the fight was greater than just for her own family. She knew all children in Hempstead needed a voice and a person who cared. As an active member of NYCC (New York Communities for Change) she decided to unite with other organizations such as the TCC (The Corridor Counts) and many others to turn the district of Hempstead around. Together with many alliances, the community of Hempstead was successful in electing Maribel Touré for the school board. She is not only an active leader in the community, but more so an activist who wants to make sure that every single child in the community of Hempstead holds a key that will one day open the doors to success. "A Good Education" and "Education for All."
Vice President
Phone: 516-434-4000
Email:
Degrees and Certifications:
Ms.

Gwendolyn Jackson

Ms. Jackson brings to the Hempstead School Board close to 40 years of educational and administrative experience. She retired in 2008 from Nassau BOCES Program for the Hearing Impaired.

As a teacher for the hearing impaired she held numerous positions. She was a classroom teacher, a parent advisor, a cooperating teacher, and an itinerant teacher. She has developed Individualized Educational Plans and participated in countless Committee for Special Education Meetings. She is well verse in the area of curriculum and instruction.

Ms. Jackson is the founder and director of Florosa Homework and Learning Center, which she started in 2003.

Ms. Jackson holds an undergraduate degree in Speech Pathology and Audiology, a Masters Degree in Deaf Education, and a Professional Diploma in School District Administration.

Ms. Jackson is on the board of the Nassau Reading Council. It is her hope that all of our children will be reading on grade level by the 3rd grade and that every Hempstead School becomes a school of excellence.

Ms. Jackson feels it is crucial to bring all the stakeholders- parents, teachers, students, administrators, and the community- together to achieve the mission of the Hempstead School District. "As long as every decision we make, starts with what is in the best interest of the children, we will be successful as a district."
Trustee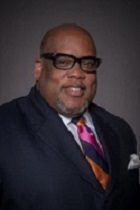 Phone: 516-434-4000
Email:
Degrees and Certifications:
Trustee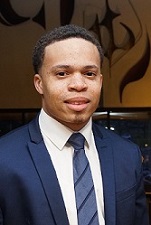 Phone: 516-434-4000
Email:
Degrees and Certifications:
Trustee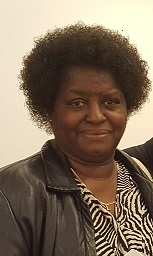 Phone: 516-434-4000
Email:
Degrees and Certifications:
Mrs.

Mary Crosson

Mary Crosson a homeowner of more than 20 years in Hempstead, is the proud daughter of a share cropper and was raised in South Carolina. Her childhood is full of memories where she learned about agriculture from her father. Mary learned how important it was to give back to the land and what it gives back to you. Married at eighteen, Mary now has 17 grandchildren and 3 great grandchildren some of which continues to live with her. As a member of New York Communities for Change, Mary urged the organization to start a Hempstead Community Garden located at Kennedy Park. The summer of 2016, Mary enjoyed teaching children how to plant vegetables. At harvest time Mary gave away free fresh vegetables to families in Hempstead.

Mary worked in many industries and has been active in her community. Mary has worked in the health field for over 30 years, largely as a Nursing Assistant for 26 years. This led her to become an organizer for 1199 SEIU, then later becoming a delegate from 1997 to present fighting for better wages, healthcare and benefits through contract negotiations for members. This work has taken Mary around the country to help non-union workers to become unionized. Recognized for her service, Mary received a certificate of excellence from 1199 and SEIU Political Organization.

Mary is a member of Faith Baptist Church where she volunteers with the Missionaries and the Usher board. As a member of NYCC she volunteers her time on a host of social issues she is passionate about. She continues to grow vegetables in the garden. As Mary begins her retirement, her dream has come true to have more time to dedicate to the varies organizations and boards in her community.
District Clerk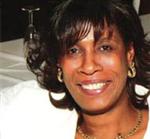 Phone: 516-434-4002
Email:
Degrees and Certifications: