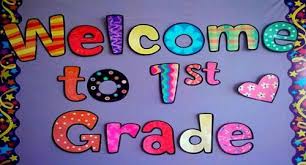 WELCOME TO MS. SUPRIANA'S 1ST GRADE CLASSROOM

ROOM#20

Email: csupriana@hempsteadschools.org

Class Dojo: Parents please accept your invitations to class dojo that were sent out. If you have not received the invitation please email me with your updated phone number and/or email so that I can re-send it. This will be the way that I will send up to date communications to you individually and as a class this year.

Remote Learning Assisgnments: This week your assignments will be posted in Class Dojo so that I can familiarize your children with the Schoology platform for future assignment postings.

Remote Learning Platform : MICROSOFT TEAMS- Please accept your invitation by logging into your district email. Your daily log-in will appear on your calendar.

Remote Learning Schedule:

MORNING CHECK-IN: 8:35am-9:15am
ELA: 9:20am -10:20am
SCHEDULED BREAK:10:25am-10:35am
WRITING: 1O:35am-11:00am
LUNCHTIME: 11:00am-12:00pm
MATH: 12:00pm-1:00pm
SPECIAL- 1:05pm-1:40pm
SCHEDULED BREAK: 1:45pm-1:55pm
SOCIAL STUDIES/SCIENCE: 2:00pm-3:00pm

Cohort A- Monday and Tuesday will be In School. Wednesday, Thursday and Friday will be Remote Learning.

Cohort B- Monday, Tuesday and Wednesday will be Remote Learning. Thursday and Friday will be In School.