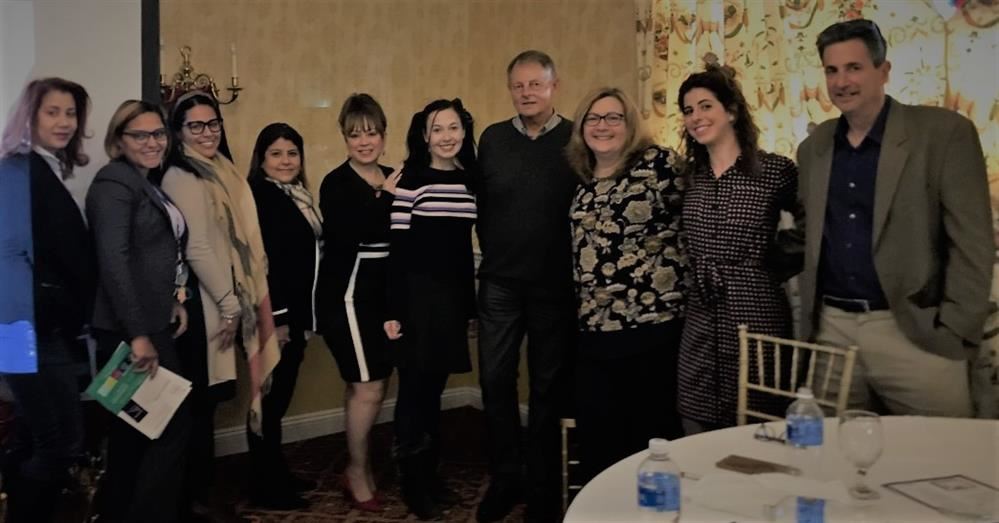 The Hempstead Union Free School District made presence at the Jim Cummings workshop on Reversing Underachievement Among Multilingual Learners. We proudly shared all of the initiatives we have implemented for our multilingual learners. We also learned from our colleagues how passionate we are about our MLLs and their education.

Thank you, Mr. Cummins!!!
Seal of Biliteracy/Sello de Biliteratura 2018-2019
In June of 2019, the Hempstead Union Free School District proudly awarded 36 graduates the prestigious Seal of Biliteracy affixed on their diplomas and their transcripts. All of these students are fluent bilingual speakers and some were even trilingual. We are very proud of our graduates and we wish them much success as they go out into the world to become doctors, lawyers, law enforcers, accountants, engineers, plumbers, electricians, nurses, teachers, politicians, and many other professions. Go Tigers!!!
2018 RECIPIENTS of the SEAL of BILITERACY
In June of 2018, the Hempstead Union Free School District proudly awarded over 30 Seals of Biliteracy on graduating student diplomas and transcripts aknowledging proficiency in a Wolrd Language. We boast in the student's efforts to become global citizens. We thank the tireless efforts of our teachers who supoorted these students and lead them to success. We wish our graduates a fufilling life with successful outcomes.
En junio del 2018, El Distrito Escolar de Hempstead orgullosamente otorgó más de 30 Sellos de Biliteratura en los diplomas de estudiantes graduados y transcripciones que reconocen el dominio de un lenguaje mundial. Nos jactamos en los esfuerzos de los estudiantes para convertirse en ciudadanos globales. Agradecemos los esfuerzos incansables de nuestros maestros que respaldaron a estos estudiantes y los llevaron al éxito. Les deseamos a nuestros graduados una vida exitosa con resultados exitosos.