Department of Bilingual Education and World Languages Staff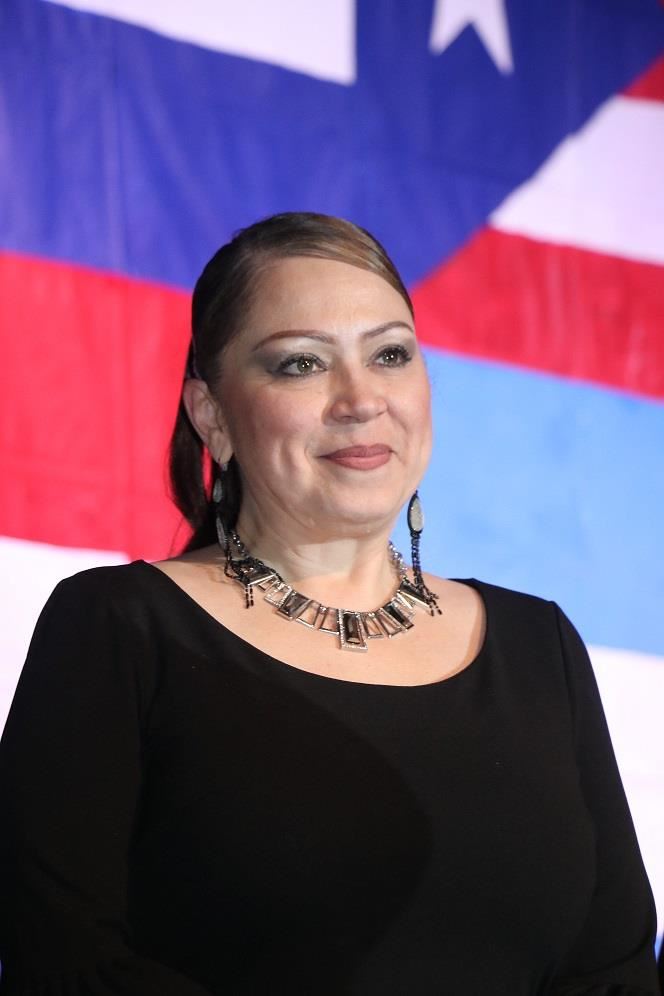 Phone: (516) 434-4155
Email:
Degrees and Certifications:
Mrs.

Janet Suarez Lovett- Coordinator of Bilingual Education & World Languages

Mrs. Janet Suarez-Lovett is a highly motivated educator. From classroom experience to staff developer, and as an accomplished administrator, Mrs. Suarez-Lovett has a comprehensive experience in the education of English language learners (ELLs). Currently, Mrs. Suarez-Lovett is the Coordinator of Bilingual Education and World Languages in the Hempstead Union Free School District (HUFSD). Mrs. Suarez-Lovett is very passionate about her responsibilities in the district especially when it comes to decisions that affect students in the HUFSD. Mrs. Suarez-Lovett is a transformational leader. She strongly believes in lifting up and working with other knowledgeable colleagues to accomplish all missions and tasks. She does not believe in working in isolation. Her team is composed of dedicated educators, administrators, and assistants whose leadership add an array of talent and dimension to any task or challenge at hand. Mrs. Lovett is driven by student success. She motivates others to do their best. She lives by the experession, "If we make decisions based on how it is going to affect students, we will make better decisions." Mrs. Suarez-Lovett has strong convictions of including parents in all aspects of their children's education. It is for the stated reason that Mrs. Suarez-Lovett has hired a Parent Liaison to work with the parents of our students creating a partnership of parents and teachers. Mrs. Suarez-Lovett is also a delegate for Region 1 (Long Island) of the New York State Association of Bilingual Education (NYSABE) ensuring there is equity in the education of multilingual learners across the State. In her opinion, becoming a part of the Hempstead family is an honor because the work that is being accomplished is transforming lives.

La Sra. Janet Suarez-Lovett es una educadora altamente motivada. Desde la experiencia como maestra y administradora ejemplar, la Sra. Suarez-Lovett tiene una experiencia integral en la educación de los estudiantes que estan aprendiendo el idioma de inglés (ELL). Actualmente, la Sra. Suarez-Lovett es Coordinator de Educación Bilingüe e Idiomas Mundiales en el Distrito Escolar de Hempstead. La Sra. Suarez-Lovett es muy apasionada acerca de sus responsabilidades en el distrito, especialmente cuando se trata de decisiones que afectan a los estudiantes en las escuelas de Hempstead. La Sra. Suarez-Lovett es una líder transformacional. Ella cree firmemente en levantar y trabajar con otros colegos bien informados para llevar a cabo todas las misiones y tareas. Ella no cree en trabajar aisladamente. Su equipo está compuesto por educadores dedicados, administradores y asistentes cuyo liderazgo agrega una gran variedad de talentos y dimensiones a cualquier tarea o reto. La Sra. Suarez-Lovett es impulsada por el éxito estudiantil. Ella motiva a otros a hacer lo mejor. Ella vive por la experiencia, "Si tomamos decisiones basadas en cómo va a afectar a los estudiantes, tomaremos mejores decisiones". La Sra. Suarez-Lovett tiene fuertes convicciones de incluir a los padres en todos los aspectos de la educación de sus hijos. Es por esa razón declarada que la Sra. Suarez-Lovett ha contratado a un Liaison de Padres para trabajar con los padres de nuestros estudiantes creando una asociación de padres y maestros mas fuerte. La Sra. Suarez-Lovett también es delegada de la Región 1 (Long Island) de la Asociación de Educación Bilingüe del Estado de Nueva York (NYSABE), asegurando que haya equidad en la educación de los estudiantes multilingües en todo el estado. En su opinión, ser parte de la familia Hempstead es un honor porque el trabajo que se está realizando está transformando vidas.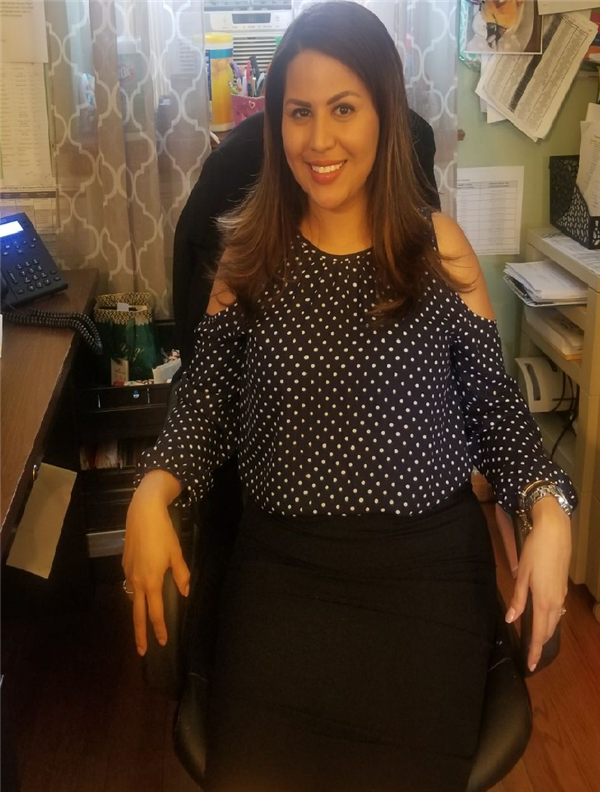 Phone:
Email:
Degrees and Certifications:
Ms.

Victoria Basantes- Bilingual Curriculum Specialist

Ms. Victoria Basantes graduated from Adelphi University where she obtained her B.A. in Adolescent Education, Masters of Science in Spanish, and Teaching English to Students of Other Languages (TESOL) Certification. She began her career as an English as a New Language (ENL) and foreign language teacher in the South Bronx. During her teaching experience, she touched the lives of many of her students through her endless dedication and enrichment program. Her predominant experience is with student who are English language learners (ELLs) requiring bilingual and ENL services. She believes that all students are capable learners and can achieve academic success if they are provided with the proper tools.

Ms. Victoria Basantes has transitioned from a classroom teacher to a Bilingual Curriculum Specialist for the Hempstead School District, where her duties consist of interviewing and assessing potential ELL students for proper placement and assisting the Department of Bilingual Education and Wolrd Languages with testing and coordination. In addition to these duties, Ms. Basantes provides support and professional development to classroom teachers for the district.

Ms. Victoria Basantes has helped to implement the District's first "Newcomers Program". The objetive of the program is to assist new students in adapting to the American culture, school and community, while focusing on their socio-emotional needs. She devotes her time to helping parents and students understand the school system and guiding them by providing the families with resources and the respect they deserve.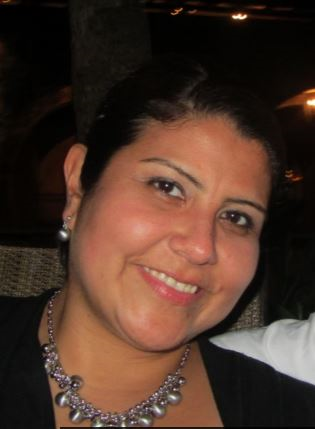 Phone:
Email:
Degrees and Certifications:
Mrs.

Lizz Sarceno- District Lead ENL

Mrs. Sarceno has been an ENL teacher in the Hempstead Union Free School District for the past twenty years. She is currently part of the Bilingual/ENL/LOTE Department as the District Lead ENL teacher. Her duties include interviewing and testing students who are new entrants to the district. In addition, she provides ongoing support to the ENL teachers within the district with student academic information and assessment data. Mrs. Sarceno approaches each task with the utmost diligence and integrity assisting new students, parents and community members providing them the respect they deserve while assisting in navigating the American education system by bridging the connection between school and home.
As a teacher, she has provided her students with the tools, confidence and the insight needed for them to succeed. Mrs. Sarceno would like for all of her students to excel in their learning in a safe environment where they are being lead with compassion.
Mrs. Sarceno holds a BA from Binghamton University, an MS in TESOL, an MA in Early Childhood Education both from Hofstra University, and an MS in Education Supervision and Leadership from Fordham University. In her free time she enjoys reading. Her favorite book is by Dr. William Baker, author of Leading with Kindness focuses on how kindness will motivate people to do their very best when they are treated fairly as they are engaged in meaningful reciprocal relationships. Those relationships are reinforced by six virtues: compassion; integrity; gratitude; authenticity, humility and humor. She always remembers to be a fair leader, an important tenet she has learned through her years as a teacher.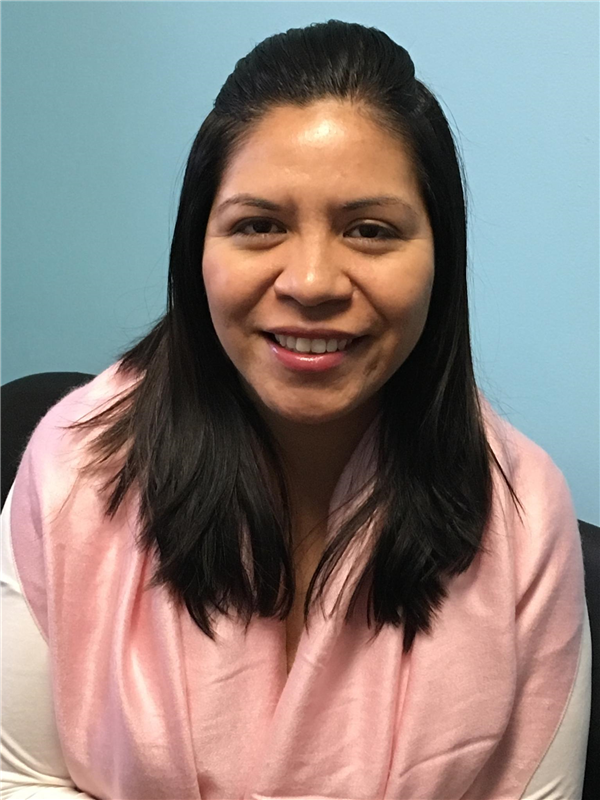 Phone:
Email:
Degrees and Certifications:
Mrs.

Yeraldin Columbel- Parent Liaison

Yeraldin Columbel is the Bilingual Parent Liaison for the Hempstead UFSD. She is a Licensed Clinical Social Worker, who specializes in addressing mental health issues, substance abuse, and counseling. Yeraldin has been integral in addressing the concerns of students and families who have recently arrived into the United States, many of which, have to overcome substantial barriers. Ms. Columbel assists in addressing, the social and emotional needs of the students who attend Hempstead Schools. A fundamental responsibility for Ms. Columbel is to increase parental engagement through various projects, community outreach, workshops, and collaborating with staff. Providing appropriate services and information to families in need, is another key aspect of Ms. Columbel's role in the Hempstead Schools. She strongly believes education is the key to success. She is passionate and committed to help children and families achieve their full potential.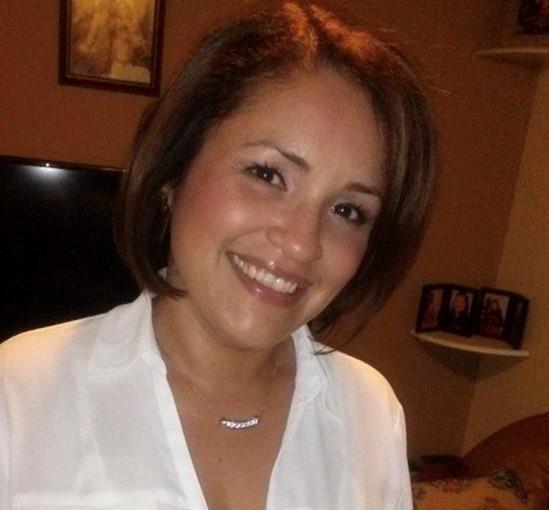 Phone:
Email:
Degrees and Certifications:
Mrs.

Luisa Delarosa

For the past 3 years, Ms. Delarosa has been working for the Hempstead Union Free School District as the secretary for the Department of Bilingual Education and World Languages. She works effectively with parents, students, teachers, and staff as needed. She performs clerical duties for the department and provides records from the New York State assessments to school districts for students who have transferred out. She uploads information into the PowerSchool database regarding student test scores, program placement, and New York State coding to ensure administrators and teachers have instant access to student data. Mrs. Delarosa is one of the first friendly faces parents encounter when entering the offices of the Bilingual Department. She makes families feel welcome and appreciated. She treats everyone with respect and is attentive to their needs. She makes students feel they are valued as she builds up their self-esteem and encourages them to do well in school. She emphasizes to parents the importance of parental involvement with their child's education. Mrs. Delarosa is an asset not just to the Department of Bilingual Education and World Languages; she is an asset to the entire district.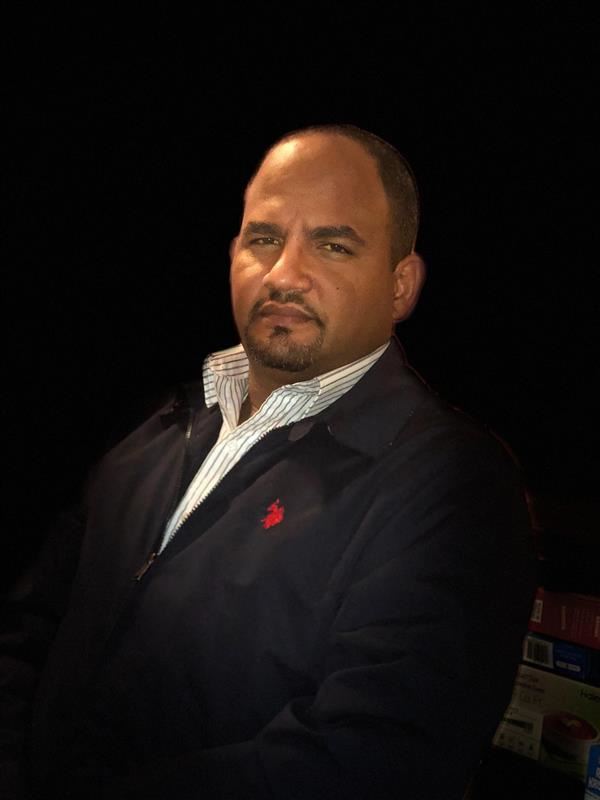 Phone:
Email:
Degrees and Certifications:
Mr.

Jose Marte

Mr. Jose Marte started in the Hempstead Union Free Schools District in 2017 in the Central Registration Department. He has joined the Office of Bilingual Education and World Languages team as of October 2018. Some of his responsibilities include clerical duties for the department, entering data to keep our records updated, conduct interviews with parents and new students. In addition, he requests ELL information/data from others districts, if needed. Mr. Marte has an extensive knowledge of Excel, Word, Power Point. In the Dominican Republic, prior to living in the United States, Mr. Marte worked assisting students at the college level with their research for the development of their careers. We are very pleased to have Mr. Marte on board providing our office with the utmost professionalism and diligence to our students and parents.